A Hockney Stay in London
From £435 for two people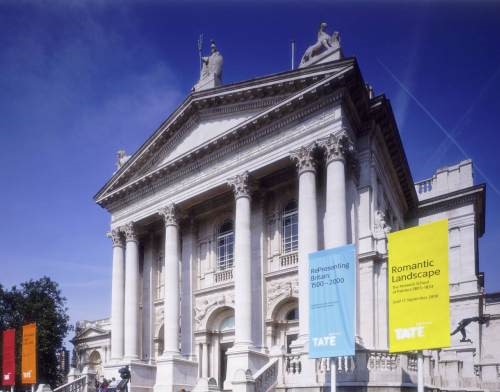 Combine a stay in London with a visit to Tate Britain to see The David Hockney Exhibition - a fabulous exhibition by one of the most popular and influential British artists of the twentieth century. 
Plan your stay in London they way you want. Why not start with The Goring's delicious Afternoon Tea, followed by two tickets to the Hockney Exhibition and then enjoy a luxurious overnight stay at The Goring.
Simply pick up your tickets at time of check-in and you can choose to go that day or the next morning. The Goring is closely located to Tate Britain, just 10 minutes by taxi.

Plan your visit here. 
To book this offer contact the Reservations team on
+44 (0)20 7396 9000, or email us. Bookings must be made at least 24 hours in advance. 
Call Our Team On: +44 (0)20 7396 9000
What's included:
Overnight accommodation
Two tickets to The David Hockney Exhibition at Tate Britain (undated and un-timed). 
Unlimited WiFi
Complimentary mineral water
A daily newspaper
24 hour access to The Fitness Room
Additional Extras: 
Full English Breakfast at £32 per person, per night
The Goring's Afternoon Tea at £49 per person, excluding service
Terms & Conditions
Rates include VAT. Full payment is required at time of booking. The tickets to the exhibition will be available for collection from The Goring at time of check-in. Offer valid up to 29th May 2017, subject to availability and demand. Bookings must be made at least 24 hours in advance. Opening hours at Tate Britain are: 10am to 6pm (open till 10pm on Fridays and 8pm on Saturdays).