Welcome Back to The Goring
Open to Guests from 4th September
In true Goring style, the safety of our guests, colleagues, suppliers and local community is our priority at all times.
Life has changed for us all over the past few months and in preparation for reopening our doors on Friday 4th September we have been doing all we can to navigate the new 'norm'.
We have enhanced our already stringent safety measures throughout the hotel by strictly following official government guidelines with the ultimate aim to create the same warm welcome that we have always strived to deliver, but with all the necessary health and safety initiatives in place to make The Goring "Covid-19 secure".

Yours ever,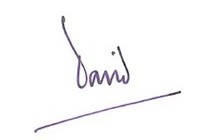 David Morgan-Hewitt
Managing Director
Below is an insight into what you can expect from your favourite London hotel when you visit this autumn.

THE WARMEST OF WELCOMES
Our friendly doormen will be on hand to open doors, move luggage and welcome you to The Goring – all just as normal, with the addition of a new welcome gift for everyone including a face mask, hand sanitiser and antibacterial wipes. At present we do recommend that all guests visiting the hotel wear their face masks whilst in the public areas.
We will be conducting temperature screening on arrival and will sensitively manage your health whilst you are with us, all with the utmost discretion. Our team are on hand throughout to advise and reassure on any concerns that you may have.
Although our smiles may be concealed by our masks and we will not extend a handshake, we will be extremely pleased to see you!
SOCIAL DISTANCING, BUT STILL SOCIAL
Our team will practise social distancing as far as possible. We ask that our guests do the same and maintain a distance of two metres from anyone outside of your party. To make this easier we have tweaked some of the layouts in the hotel and our team will be on hand to safely guide you in and out of the building.
OUR TEAM
As much as you may have missed our team, they have missed you more and cannot wait to be back at work. Every member of our staff will be fully versed on our new procedures and standards following a specially designed return to work training programme and a team of super compliance staff will be charged with ensuring all of this is properly in place.
Our staff will have their own appropriate personal protective equipment and will be wearing masks (with super smiles underneath).
TECHNOLOGY - HOW MODERN!
We have switched to a contactless experience wherever possible. For the first time guests at The Goring will be offered electronic registration in your suite or bedroom and be able to navigate all our services and read menus on your mobile devices.
OUR HOUSE - YOUR LONDON HOME
As our Executive Housekeeper it is under Fernanda Lewis' watchful eye that The Goring is kept truly ship shape. She and her team will, as always, be maintaining the very highest standards of cleanliness and sparkle. The hotel's already high cleaning standards have been enhanced with detailed procedures, the most effective, anti-virus cleaning products and new spot checks with rapid testing ATP machines. As before, your bedroom will be thoroughly cleaned to the highest standards ahead of your arrival, with extra care taken in minimising any risk to you and our staff.
Our exemplary Housekeeping team have a series of new procedures with particular emphasis on high traffic areas and key touch points to keep all doors, handles and buttons germ free and hand sanitiser will be freely available at key locations in the hotel for everyone to use.
EATING & DRINKING
We have modified the layouts in our bar and on the Veranda to make you comfortable and provide appropriate spacing between guests. Tables in The Dining Room have always been miles apart and this airiness has never been more in fashion. You will be able to browse the menus electronically, although paper versions will be available for those who prefer.
Should you choose to dine in your room or suite, we will serve you in line with the strictest safety measures.
HEALTH & HOSPITALITY
As we look forward to welcoming you back to The Goring for a relaxed and fun escape from it all, we trust that you will feel confident in choosing to stay with us. Please be reassured that should you need any medical assistance when staying with us, we will swiftly arrange for you to see our hotel doctor and if necessary for Covid-19 testing.
For any further queries or to make a reservation from 4th September 2020 onwards, please contact our Reservations Team and they can tell you about our wonderful new Great Goring offer to celebrate The Goring's reopening.